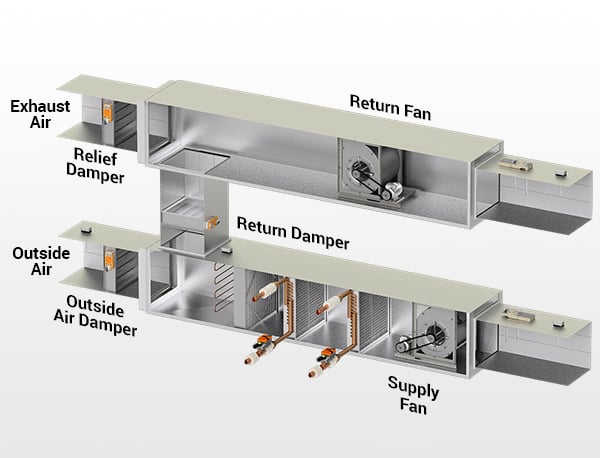 This article explains why and how to measure air pressure in commercial buildings ensuring occupant comfort and building efficiency. Topics covered include:
Air pressure and how it affects commercial buildings
Effects of not managing building air pressure correctly
How to control the air pressure
Measuring pressure
Calibration
Installation advice and setpoints
Air pressure is the weight of air molecules pressing down onto the earth and objects. (refer to Figure 1). For instance, cool air molecules are heavier and denser causing the force applied to a structure to be greater while warm air molecules are lighter and have lesser force on the building. There are other complicating factors such as wind, weather and seasonal changes, which will also produce variations in pressure.