Targeting Actual Energy Usage
When networks talk to each other, tools such as machine learning can be used to map out more innovative ways to operate buildings' thermal energy. The multi-unit residential sector is growing as urbanization is accelerating across the globe. Tenants and owners in residential buildings expect the same transparency with everything they run on their smartphones; energy usage will be no different. Therefore, more developers adopt thermal energy metering in centrally distributed hydronic systems. The convergence of the thermal energy metering and the building management system benefits both the building owner/management and the tenants. Synergizing networks to all talk to one another enables machine learning to map out more efficient ways to operate buildings' thermal energy.
The national standard for thermal energy metering for energy management and control in Canada is called CSA C900.3:21. CSA standard sets out the thermal energy meter construction criteria, data exchange, testing, verification, installation operation, and maintenance. In addition to the CSA standard, meters used for direct billing and allocation of energy costs must be certified by Measurement Canada. Measurement Canada accepts applications for meters that meet the European standards EN1434 or the Canadian Standard CSA900.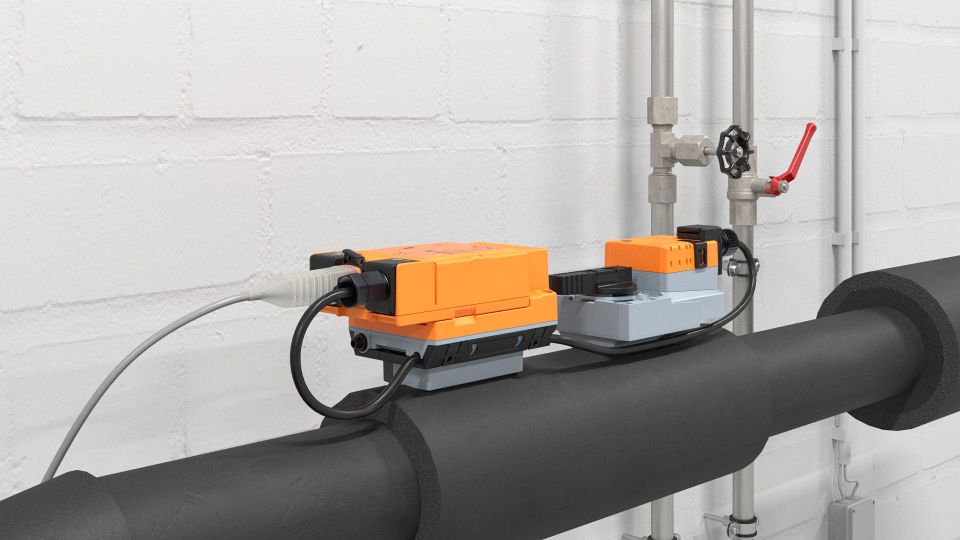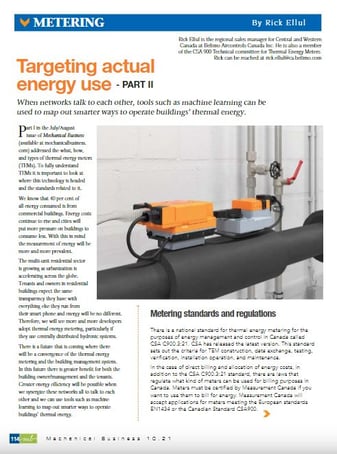 As of July 1, 2019, all newly installed thermal energy meters used in trade must be approved, examined, and certified to meet the Act and Regulations requirements. As of January 1, 2026, meters without certification can no longer be installed. All certified thermal energy meters will have a tamperproof seal to avoid any fraudulent use that provides consumers' confidence in the validity of the meter.
Review Rick Ellul's full article in Mechanical Business Magazine to learn about targeting actual energy usage.
Rick Ellul is the Regional Sales Manager for Central and Western Canada at Belimo Aircontrols Canada Inc. He is also a member of the CSA 900 Technical committee for Thermal Energy Meters.