Increasing Efficiency of Energy Usage in a Building
"The buildings sector accounts for about 76% of electricity use and 40% of all U. S. primary energy use and associated greenhouse gas (GHG) emissions, making it essential to reduce energy consumption in buildings in order to meet national energy and environmental challenges (Chapter 1) and to reduce costs to building owners and tenants." To know how buildings are performing, we need to measure. Gas and electricity have been accurately measured and monitored for years. Thermal energy meters, otherwise known as BTU meters, measure energy from hydronic-based heating and cooling systems. Thermal energy meters are used for chillers, boilers, commercial/multi-tenant energy metering, and monitoring applications such as retail units, condominiums, apartments, or central plant systems.
Thermal energy meters are becoming more critical in buildings, particularly in smart buildings. Accurate measurement for heating and cooling allows building operators to adopt a cost recovery strategy through tenant billing. Belimo's Thermal Energy Meters are designed to EN1434/MID and equipped for IoT-based billing. The meters provide accurate flow and energy measurement with a patented glycol compensation algorithm. The algorithm automatically selects the glycol concentration, ensuring reliable performance and eliminating manual input and inaccuracies. To learn about targeting actual energy costs review Rick Ellul's, Belimo Regional Sales Manager article in Mechanical Business Magazine.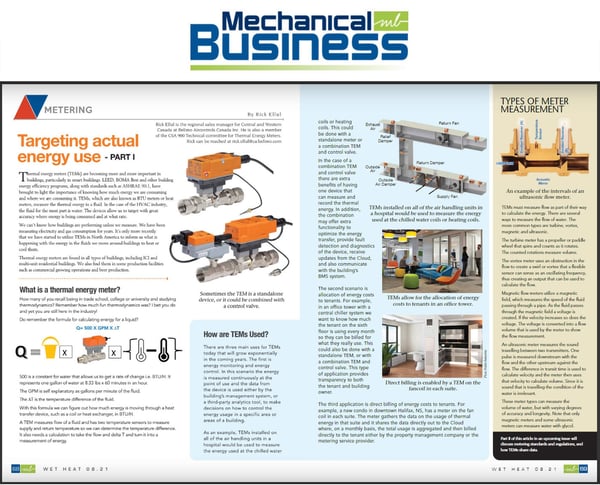 The Belimo thermal energy meters, 22PE series, incorporate an ultrasonic transit time technology with no moving parts eliminating wear over time. Each unit is individually wet calibrated to ensure accuracy and repeatability over the life of the product. The 22PE series offers reliable energy consumption measurement, providing customers with the information required to analyze their consumption and control costs. The 22PE series are now available in sizes ½" to 2".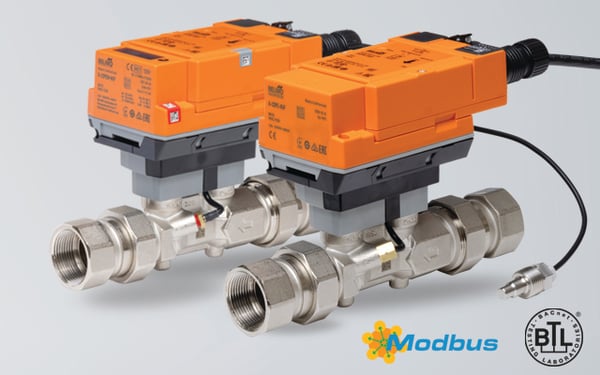 Feature highlights of the Belimo Thermal Energy Meters:
Multi-point wet calibrated to ensures accuracy and repeatability.

±2% accuracy of reading and ±0.5% repeatability for accurate and precise measurement.

IoT Capability allows for remote meter reading and data utilized for billing.

Power over Ethernet (PoE) utilized for both data and power simplifies installation, reducing the need for additional transformers and wiring.

Utilize ultrasonic technology with patented automatic glycol compensation algorithm to provide accurate and repeatable flow measurements of water and water/glycol mixtures without drift.

Thermal heat transfer energy data is transparent allows users to view and document system performance during commissioning and over time. – Field configuration via the Belimo Assistant App and a smartphone for easy field adjustments.

Seamless system integration analog feedback and Modbus RTU and Modbus TCP BACnet MSTP and BACnet IP.