FEBRAVA Review

FEBRAVA, the International Refrigeration, Air Conditioning, Ventilation, Heating, and Air Treatment Fair, celebrated its 20th year. With over 30,000 visitors and over 31 miles of exhibit space; it is the most important event in the HVAC-R chain in Latin America, covering every sector in this market. It is the ideal location for buyers, installers, consulting engineers, distributors, wholesalers, and engineers to enhance their technical knowledge and get a first-hand look at the newest launches, trends, and innovations in the market and expand their network.
This year, FEBRAVA had over 300 exhibiting companies covering:
| | | |
| --- | --- | --- |
| Refrigeration | Making Ice | Plugs |
| Air-Conditioning | Food Conservation | Thermal Insulating Materials |
| Ventilation | Chambers | Linings |
| Pollution Control | Refrigerated Display Counters Fridges | Floors |
| Treatment of Water | Heat Exchangers | Windows |
| Treatment of Air | Refrigerated Transport | Applied I.T. |
| Treatment of Sewage | Compressors for Refrigeration | Associations |
| Treatment of Gases | Instruments & Controls for Refrigeration | Banks |
| Treatment of Waste Products | Instruments & Controls for Air-Conditioning | Entities |
| Equipment for Heating | Hydraulic & Electrical Components | Technical Publications |
| Solar Collectors | Pumps | Services in General |
| Heaters | Engines | |
| Greenhouses | Valves | |
FEBRAVA featured lectures on air conditioning in hotels the profitability of comfort and efficiency, alternatives to achieving energy-efficient results, innovation in refrigeration, and the storage, and transporting of food, in order to minimize waste. A variety of technical sessions were also available. For example, Belimo's technical session covered how to improve HVAC systems and increase efficiency in hotels.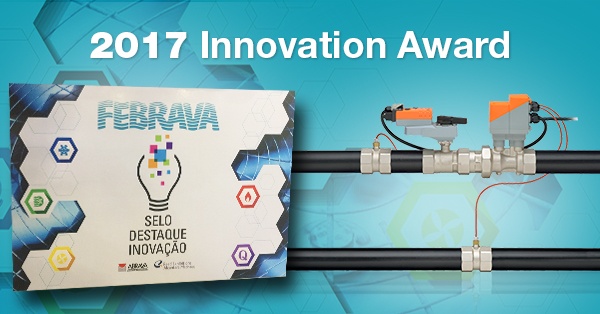 At FEBRAVA, Belimo was excited to announce the release of HVAC sensors, the advanced technology butterfly valve, and the IoT connected Belimo Energy Valve which was the recipient of the 2017 FEBRAVA Innovation Award. The new Belimo Energy Valve is now an IoT device utilizing advanced cloud-based analytics to leverage captured system data to the full potential providing savings and the most efficient operation. The Energy Valve is a pressure independent valve, which measures and manages coil energy by using an embedded electronic flow meter, along with supply and return water temperature sensors. It is ideal for water-side control of heating and cooling coils with programmable maximum flow settings from 1.65 - 713 GPM in valve body size ½" to 6".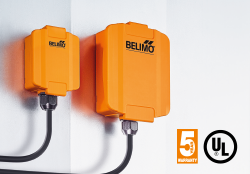 The range of sensors by Belimo is the result of over four decades of experience, research, and focus on providing value-added technologies that help reduce expenses and installation. Belimo sensors seamlessly integrate into major building automation systems (BAS) with the same quality, reliability, and value that define Belimo. Belimo's expertise and ability
to innovate are evident with the universal compact enclosure design, intuitive screwless snap cover, and detachable mounting plate making installation and commissioning easy.
With a focus on quality, the Belimo sensors carry a five-year warranty, conform to NEMA 4X and IP65 requirements and are UL compliant. The Belimo sensor offerings include single and multi-range: temperature, humidity, pressure, CO2, and VOC (volatile organic compounds) sensors for pipe and duct applications.
Belimo continues to make advancements in the comfort, energy efficiencies, safety, installation and maintenance in HVAC applications.
Take a look at Belimo at this years FEBRAVA fair.

Want to learn more about Belimo, visit www.belimo.com.br/ or email us