Integration into Construction Technology Software
Belimo is excited to announce a partnership with Bidtracer. Bidtracer is a sales, operations, and channel management tool for product manufacturers. Belimo's entire product range is now accessible on Bidtracer, providing us exposure to thousands of users, making it easier to select and attain specification data, technical datasheets, and add our products to schedules. The tool further enables customers to create full Belimo product submittals right from the estimates, saving them valuable time and process steps.
Incorporating Belimo into Bidtracer enables users to efficiently select Belimo products for estimating projects, service agreements, and repairs. It offers multiple modules for bid management, proposal generation, and document sharing with subcontractors and customers.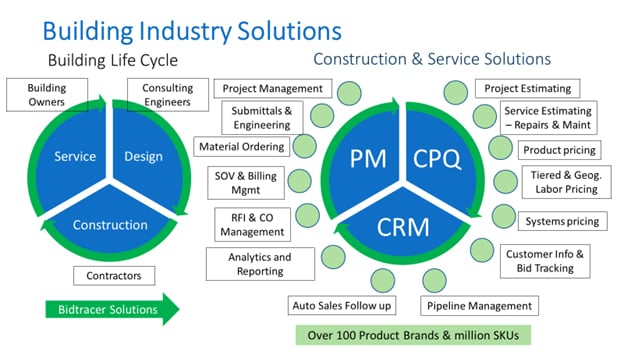 Bidtracer was designed from a contractor/construction customer mindset. It tracks the various phases of a project and ties in with the specific actions involved in day-to-day transactions in the construction industry. Bidtracer has channel management, estimating (CPQ), business development/sales (CRM), and project management (PM) capabilities using mobile and web platforms.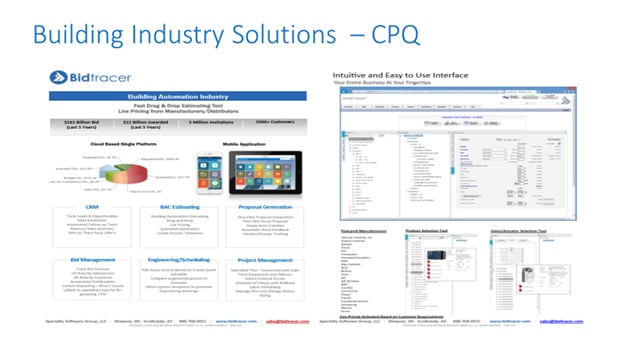 The CPQ (Configure Price Quote) module enables the user to create a quotation comprising material and labor components designed specifically for the customer. It connects to live data with material pricing from over a million SKUs in multiple currencies and tax scenarios, enabling global use. Contractors can access Belimo products with pricing applicable to them, thereby making it easier for them to do business.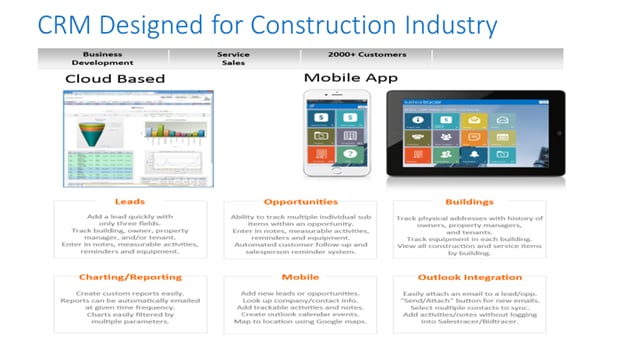 The CRM module is designed specifically for the construction industry and provides:
Auto sales follow-up and reminders

Tracking opportunities

Sales forecasting and reporting

Analytics tools to help us improve our win rates
The Project Management module manages the day-to-day operations, including requests for information (RFI), change orders management, billing, validation, and closeout, including warranty execution.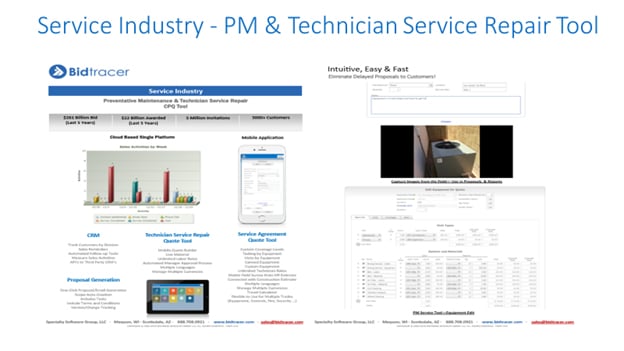 Service Technicians can create a new service repair proposal with Belimo products for new or existing customers that can be created into proposals. This helps technicians continually support their customers effectively and makes it easier with Belimo products selectable.
Bidtracer's
software is on a platform that enables API connectivity into other software, so integration provides seamless workflow without further incremental costs. This partnership will enable us to support our network more efficiently and invest more in product development.