Updating Product Databases Quickly with SelectPro™ Export Builder
SelectPro is a comprehensive database of Belimo's damper actuators, valves, sensors, and replacement solutions. Belimo SelectPro offers an Export Builder feature that makes updating your product databases and management systems fast and efficient! The Export Builder module allows you to create custom exports by selecting specific technical attributes and media assets to extract only the data you require. Once you complete the selection criteria, export select products, or the entire series of your choice. Let us show you the four steps to creating an export.
1. From the top navigation, select Module from the drop-down list, choose Export Builder.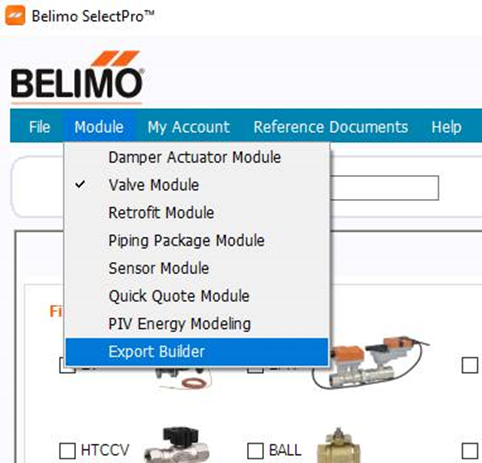 2. Navigate to the appropriate product tab and configure which attributes you would like in your export.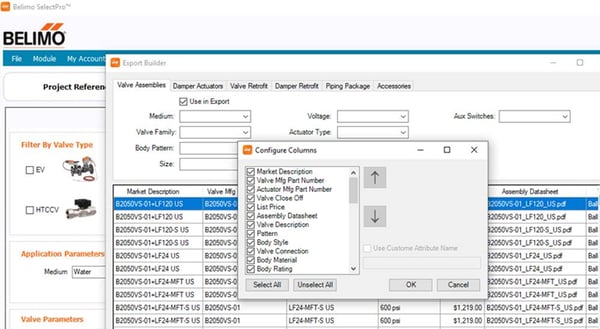 3. Filter to narrow your export to a specific product selection.
4. Click to Export.
SelectPro
is a quick and intuitive application tool for accurately sizing and selecting actuators, valves, sensors, and replacement solutions. The software walks you through step by step, providing optimal product selection.
Download SelectPro now.