Belimo's ZIP Economizer was Chosen as Money-Saving Product
BUILDINGS magazine has selected the ZIP Economizer as a 2014 Money-Saving Product winner. Belimo is part of an elite group of 97 products showcased in the magazine's June 2014 issue.
Finalists were evaluated by the BUILDINGS editorial staff for the money-saving qualities they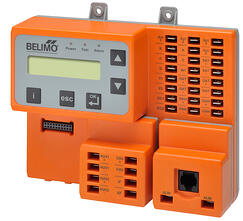 offer to building owners and facility managers in areas such as energy consumption, water savings, lighting, envelope improvement, and maintenance.
To view the full list of 2014 winners, visit Buildings magazine or look in the June issue of Buildings magazine.
BUILDINGS magazine serves over 74,000 commercial building owners and facilities management professionals in North America. The monthly publication helps readers make smarter decisions relevant to the management, modernization, and operation of their facilities.
Learn more about the ZIP Economizer.