Belimo is Releasing New Room Sensors for a Healthier Room Climate
There will be a virtual launch event on August 30th with Dr. Elena Cortona, Head of Innovation, Roman Kappeler, Head of Research, Eddie Kelley, Sensor Product Manager, and Dr. William Bahnfleth, Mechanical Engineer, and Architectural Engineer Professor at Penn State University. In this session, they will explain how sensors are enabling the future of better and more efficient indoor air quality, provide a product demonstration, and conduct a lab tour. A live Q&A session will follow the presentation.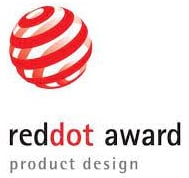 The new Belimo room sensors are a winner of the Red Dot Design Award. In addition to their elegant design, they can be configured individually via an app to ensure a healthy and comfortable room climate.

As a result of the pandemic, people became more aware of the importance of fresh outdoor air delivered to their buildings. Equation 6-1 in ASHRAE Guideline 62.1 2019 states that
Vbz = Rp x Pz + Ra x Az determines the amount of outdoor air required for acceptable indoor air quality. The air needed for the breathing zone equals the necessary air per person multiplied by the total number of people in the location, plus the air required per square foot of the zone multiplied by the area. To ensure your occupants' IAQ is met, what can you do?

Reserve Your Spot to learn about the technology, award-winning design, snap-on spring-loaded terminal block, and intelligence at your fingertips to manage workplace environments and ensure occupant comfort.
Americas
2:00 - 2:30 PM EDT Register Now
Europe
10:30 - 11:00 AM CEST (English) Register Now
11:30 - 12:00 AM CEST (German) Register Now

Asia Pacific
12:00 - 12:30 PM HKT (English) Register Now
14:00 - 14:30 PM HKT (Chinese) Register Now
Unable to join the live event? Register anyway, and we will send you the recording link based on your language preference after the event.