Hydronic Simulator Tool to Help Educate on the Importance of Valves in Dynamic Systems
Belimo Hydronic Simulator™ is a tool that simulates a hydronic system in a 4-story building with five terminal units on each floor. All terminal units, branches, and the raiser have a manual balancing valve that allows adjusting based on the valve opening. The Simulator identifies and illustrates when the system needs to be balanced and how the adjusting of the valve could impact the entire system. The main purpose of Belimo Hydronic Simulator is to educate on the importance of why pressure dependent valves are not recommended in a dynamic system.
Rodrigo Marques states, "I wanted to show an easy way for individuals to fully see and understand how a hydronic system works and what happens when a valve is adjusted to a different position other than the initial setting or when partial loads are required in a system. This occurrence happens all the time in variable flow systems, which results in energy loss and poor system performance."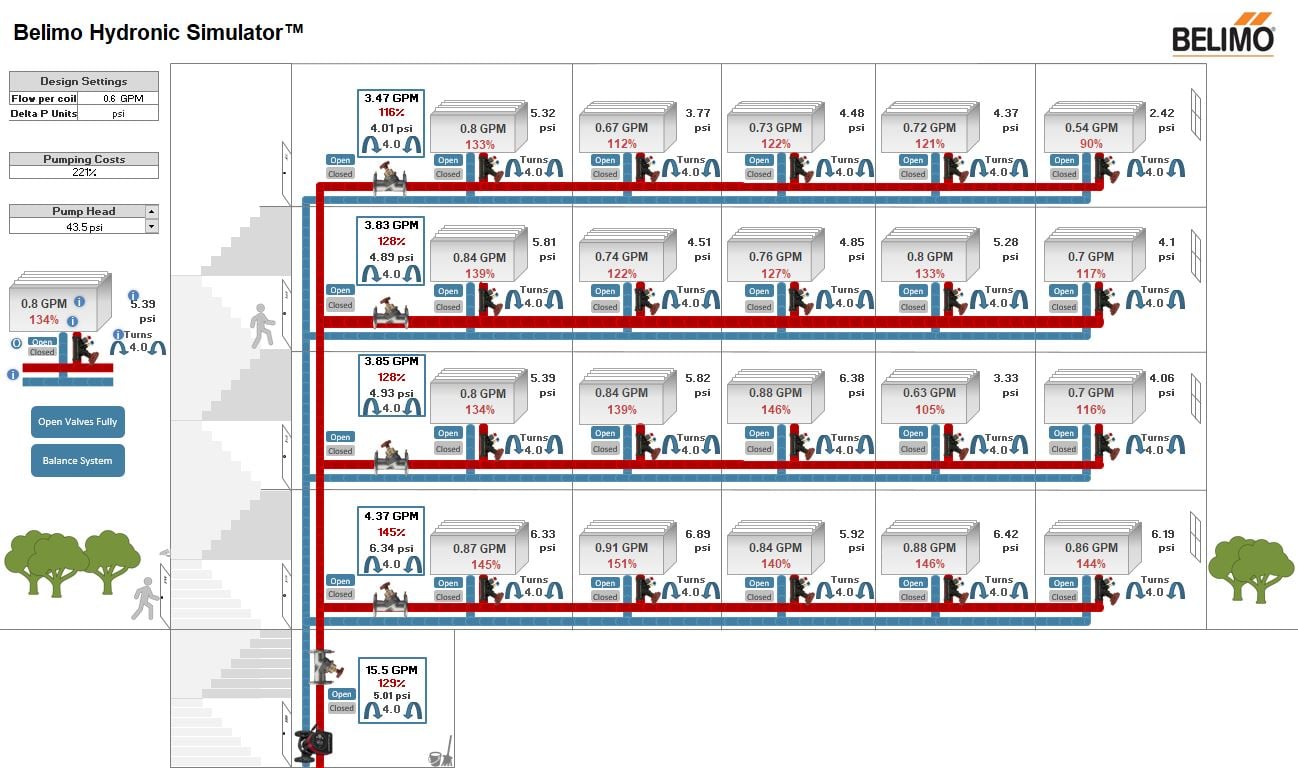 The tool was developed by Rodrigo Marques de Sá, Product Manager for Belimo Pressure Independent Valves and is available in English, French, Spanish, and Portuguese. Download now or online at www.belimo.us
Here is how the tool works.
Join HVAC professionals who receive our 12x a year insights, tips, events, and new product announcements.