Belimo Releases New Energy Valve
Belimo Americas in Danbury, Connecticut, the leading producer of actuators and valves in the HVAC industry, extends its Energy Valve range and now offers ½" to 2", the complete range offering is now ½" to 6"valve sizes. The Belimo Energy Valve™ is a two-way pressure independent control valve that optimizes, documents and proves water coil performance. Using its Delta T Manager™ the Energy Valve solves low Delta T syndrome by monitoring the differential temperature across the coil and adjusting the flow to maintain design delta T set-point keeping the heat transfer of the coil optimized while maintaining comfort.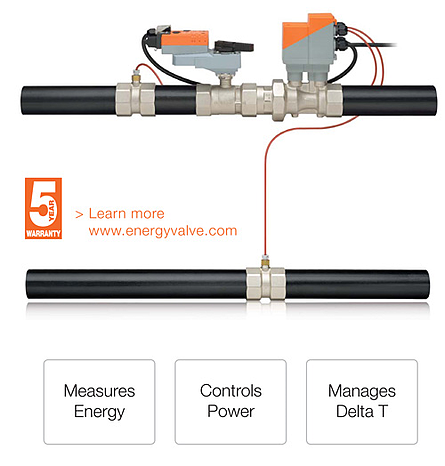 The Energy Valve also has a Power Control mode that allows you to set your power output to a specific value creating a linear control relationship and making a coil/valve characteristic irrelevant. The precision and accuracy of the Energy Valve is based on its (Ultrasonic ½"- 2" / Magnetic 2½"-6") BTU meter. With its 13 months of stored data the Energy Valve can show live and historic data from coil characteristics to the DDC control signal. The system transparency the Energy Valve creates can also be accessed via BACnet or analog signal. These features contribute to LEED points.
The Energy Valve is designed for building owners that want to continuously control and monitor energy usage, and develop energy savings strategies through their BAS. The product range now consists of ½" to 6" valve body sizes.