Ice Storage Systems on the Rise
If there was ever any doubt about ice storage as an effective means for reducing energy consumption, they are melting like a snowball in the middle of a hot day. With stimulus funding, exciting new product introductions, and millions of dollars worth of new projects fanning the fire, it's fair to say that ice is indeed hot.
Ice storage, one form of thermal energy storage (TES), helps lighten loads on power plants during peak demand time—i.e. the middle of a hot day. Facilities ramp up their chiller systems at night to make ice or cold water and then rely on this stored cooling capacity for daytime cooling. Utilities operate more efficiently at night, so less energy is consumed when customers' daytime demand is shifted to nighttime. As a result, more and more utilities are introducing time-of-day pricing to encourage commercial customers to shift their more of their consumption to night. In fact, about 96 percent of utilities have these time-of-day programs in place – and the numbers are increasing.
Stimulus Monies Fuel Storage Projects
It's estimated at the electric utility energy storage market will

reach $2.5 billion by 2015. There are already approximately 5000 large-scale thermal storage systems operating in the US and smaller scale projects are on the increase. Some of this growth is fueled by stimulus funding and legislation. As recently as November 2009, $185 million in stimulus money was awarded to 16 large-scale energy storage demonstration projects.
State governments are getting on board, too. On June 4, 2010 the California State Assembly passed landmark legislation that calls for the establishment of a 5% storage rate by 2020 (the equivalent of 3,400 MW of energy storage capacity at today's usage levels.) Other states around the country, including Ohio and New York, have stepped up their spending on storage programs.
With grid scale storage catching on, even small to mid-size facilities are considering ice storage systems. An agreement between the Southern California Public Power Authority (SCPPA), which serves the Los Angeles market, and a vendor of ice storage equipment suitable for single buildings, will dramatically increase the number of government offices and commercial properties that utilize energy storage cooling units. These units will be networked, providing utilities with a resource to help manage peak demand. These same facilities will be relying on cheap surplus wind power to make ice at night. It is a win-win situation for utility companies and their customers, not to mention the manufacturers of TES equipment.
Controlling Delta T is Crucial!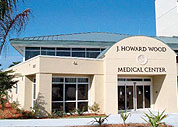 Regardless of size, systems that rely on stored ice (or stored chilled water) will experience operational and efficiency problems if they are not effectively controlled. Low Delta T (low chilled water temperature differentials) problems are not uncommon in these types of systems. This is usually the result of 3-way valves allowing chilled water to bypass to the chilled water return. Low Delta T can undermine the efficiency of a TES system, as facility managers at Shell Point Retirement Community found after implementing a large-scale TES system. Belimo 2-way pressure independent control valves (PICCVs) helped correct this problem.
Want to learn more about how Belimo pressure independent technology eliminates Low Delta T and provides effective, efficient flow control in chilled water systems? Download this brochure on www.piccv.com.